Are you running an awesome automated marketing machine?
Is your CRM is telling you who among your list are your hottest prospects? And are you automating nurture and sales emails to these folk?
Or, are you sending all your follow up emails manually? Booking appointments manually? Only selling your product on a telephone call or in person?
Don't feel bad, if we have caught you at this point, then we have the opportunity to stop you automating badly (or not at all!)…
Maybe you're already automating some things. Nice work if so!
You may be sending targeted follow up, capturing juicy new contacts, nurturing leads, following up with customers, identifying your hottest leads and many many other cool things, or you may be doing the equivalent of buying a BMW and never breaking the speed limit.
Either way, don't buy expensive subscriptions to all-powerful marketing automation software and use it only to send a newsletter that you never measure the open and click rates for.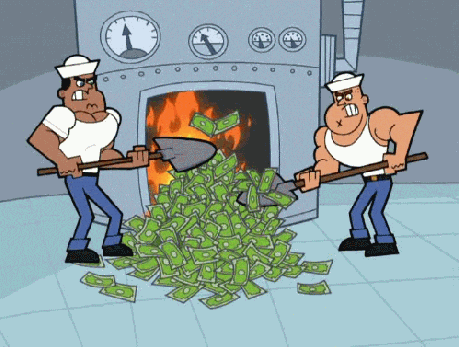 Making marketing automation work for you
We're here to help you decide how to get the best out of your existing marketing automation, or to decide where to start if you haven't already.
Our goal is to enable businesses to see what is possible with good automation, and to enable you to succeed with it, regardless of whether we work with you personally or not. We thrive on helping other businesses succeed, and it's the only reason we exist.
We're gonna look at a use case, and go into detail on how you would build and launch a specific piece of automation, whether that be a task-based time-saver, a lead generation tactic, an upsell or cross-sell, or a cart abandonment series.
In this specific post, we will be giving you the initial big list of uses for marketing automation, and then we're going to do a deep dive on an actual campaign build… As part of a strategy for attracting new leads onto the list of a small business, we're looking at a way to maximise the effectiveness of a lead magnet by using it across multiple pages on a website.
It's for you if you:
Have started using your marketing automation, but have not got a return on your investment yet
Have not started with marketing automation, and would like to know if your business can benefit from using it, and what you should start with
Are using your system to capture leads but have no idea what happens to them after they sign up
Are using your system to deliver a newsletter but your readers are not buying anything from you, and maybe your newsletter hasn't changed for a decade, and still has your fax number at the bottom.
Just in case you are not sure what marketing automation can do for you, here's a handy list…
Top benefits of marketing automation
1. Capture leads and segment them based on what they have interacted with or signed up for
2. Allow people to sign up for blog notifications, latest product news, local events, industry news, hints and tips, competitions, promotions, member-only specials, vouchers, video notifications, etc.
3. Welcome new leads and introduce your company, employees, values, and why people should choose you
4. Allows you to create an automated and evergreen way to add value to your audience
5. Integrations. Deliver more content to more people across more platforms (Social Media, membership sites, letters (via a fulfilment company), patient data CRMs, and SMS), control and track webinar attendees, event management and much more via Zapier or a similar connector.
6. Create and deliver email campaigns
7. Re-engage with lost leads
8. Measure what your leads and customers are interested in
9. Allow your leads and customers to book appointments with you, connected to your own calendar
10. Score your leads on their interactions with your content or products
11. Score your lead sources. What gives you the best leads – Facebook, organic, Google ads, physical print, trade shows?
12. Sell products online and automatically with an e-commerce option, or connect to your existing e-commerce solution like Woocommerce, or Magento
13. Offer upsells and cross-sells on thank you pages, or via automated follow up emails
14. Deliver products and services automatically
15. React to customer engagement with your product, deliver onboarding for the product that has been bought
16. Deliver courses, training, membership sites, and community interaction
17. Follow up on abandoned shopping carts automatically
18. Retain existing customers and increase customer lifetime value
19. Deliver promotions and loyalty schemes
20. Ask for feedback on your content and your products
21. Ask for reviews/testimonials
22. Ask for social shares
23. Minimise repetitive tasks giving time back for more important tasks
24. Schedule manual tasks that are vital to the customer journey – Purchase confirmation, event confirmation – personal touches that make all the difference where appropriate
25. Reporting on your most important marketing metrics.
Phew. It's a long list…
Don't set it and forget it…
As will all things you create, we never 'set it and forget it', you need to keep your content updated to stay relevant and fresh.
Automation should be there to save you time, capture more leads, convert more leads and help you keep customers for longer. It should always start with the goal.
What do you need to do to achieve that goal? What is the overall strategy for hitting that goal, and what are the specific tactics that will facilitate that strategy?
The Small Business Example
In this example, we have a high end chocolatier that happily sells chocolates from her shop in Mayfair. Her business is going well, she has lots of passing trade, and a healthy amount of tourists and regulars that visit.
However, she has identified some possible threats to her business and also some opportunities to expand.
Threat 1: Some of her competitors are online already, and are selling high end chocolates via a subscription.
Threat 2: At the moment her shop is doing very well, but she has seen friends in other areas of London lose business as the footfall to the area declines. She knows that she has no control over the area, and if a massive construction project moves in, or another area becomes the go-to destination, she could lose out in a big way.
Her goal then is to secure her business by expanding her customer base.
One of her strategies for doing this is to create an online business that will sit alongside her brick and mortar store.
There are many, many things that we could create in a marketing automation platform that would help such a business, but we don't want to design a monster that is impossible to control and ends up taking all their time and never getting launched.
(If this an issue you are facing, speak to us now – we have tamed many rogue marketing automation monsters)
With that in mind, we're going to start at the top of that list:
Capture leads and segment them based on what they have interacted with or signed up for…
This then, is a tactic that is part of the online strategy.
This is not the only thing she can automate, and we will cover some other things that she should do at the end of this post. Read to the end – There are some juicy tactics there!
Our example has been created using Keap (formerly Infusionsoft) Don't worry if you don't have Keap/Infusionsoft, as most marketing automation platforms that are built for small to medium enterprise will allow you to run this follow up. You can sign up for a free trial of Keap here if you want to try creating this funnel for yourself.
All you need to create this funnel is:
A marketing automation platform
A PDF (you can create one for free in Google Drive here)
A method of purchase for the sample box – This could be in your Marketing Automation program, or by online/telephone purchase
Some information about your product from your brain to put in the follow up emails
Some of your precious time
Ok. Here we go! Lead generation in action…
How to use Marketing Automation to sell chocolates:
A practical example – How to follow up with your leads automatically and warm them up for the sale.
We never start a build without a flowchart. It doesn't always come to us in Lucid Chart, as the one below is built in, sometimes the client will send us ten photos of a mad mess on the wall of their office. That's fine, a short call will help us build something beautiful from it.
Using a flowchart is a great way of solidifying the way a campaign will work, and enabling all contributors in a project to see and agree on the system.
In Lucid chart, you can create clickable layers, so a basic flowchart like the one below can contain layers of information like the content of the Lead Magnet and emails, and the webform code, or any settings or instructions for any contributors.

The current snapshot:
Up until now, our premium chocolate seller has the following in place:
A physical shop in a swanky location
A nice website
Social media pages with a few posts letting the world know their opening hours and pictures of some chocolates
A long-running advert in a local magazine that has a picture of some chocolates, a picture of the shop, a telephone number and opening hours
The occasional social media advert for their 'Chocolates by mail order' service
Staff that are running the shop and trying to handle social media and respond to emails and wrap and send the chocolates.
The steps to success:
Start with the goal
What is is that you need to achieve in your business? Your activities should always be moving toward reaching your goals. If getting more leads on to your list, delivering valuable content, and moving them toward a sale will help you achieve your goals, then get cracking below.
Create your Lead Magnet
The PDF is ever-popular, as it's easy to digest, and a nice little package of information. In this example, our chocolatier has created a PDF that tells the audience about the most popular high-end chocolates that are sold in England, and the occasions they should be bought for.
You can go as basic or as advanced as you like with your lead magnet. It's easy-peasy to get yourself into Google Docs with a free account, create a google doc with some nice pictures, and simple formatting, and then export that as a PDF.
If you're stuck on creating a lead magnet – Google the phrase "Creating a Lead Magnet" – This will give you a host of ideas – Pick one and run with it! It should be something useful and interesting to your target audience. We will of course be creating a great post on what lead magnets you can create, and how to create them – if you sign up for our blog notifications, you'll be the first to know.
Get your free trial of Keap and follow the setup instructions that you will receive after signing up.
Sign up for a free trial of Keap here that will include the template campaign that we have created for you that you can customise.
If you are already using Infusionsoft or Keap – Go here to download your campaign
When you have completed the short setup, navigate to 'Campaigns' and select the campaign 'Lead Magnet – England's Favourites'. Click on 'Edit' or 'Finish Setup' to enter the campaign builder.
(General Instructions for navigating and using Keap are here: http://onboarding.keap.com/index.html)
Edit your Thank you page
We have created an example page on the campaign canvas that is hosted by Keap, using the Landing page builder, or you can use an existing thank you page on your website, and just link to that when the webform is submitted. Double click on the goal called 'PDF Thank You Page'
This will take you into the landing page builder. This has three tabs at the bottom: Setup, Design and Launch. Just follow the instructions in the builder for Landing Page success.
Set up your webforms
We've set up three basic webforms on this canvas. They just ask for first name and email, and the thank you page points at the landing page that we configured above.
There are 3 webforms that will deliver your lead magnet, one for each area of interest.
Set up your tags for segmentation
When someone submits one of the webforms, the sequence following will tag the contact based on the page that they were reading when they filled in the form.
Double click the sequences called SQ1, SQ2 and SQ3 to see the 'apply tag' elements.
Double click the elements to configure them and create your own tags. When you have done so, remove the tags that are already in there.
The tags that we have used have been named very carefully. It's easy to create and name tags as you go along, and any careless naming can cause confusion later in the project.
Create an email to deliver your Lead Magnet, and 3 emails that build trust and engagement with your brand
Your lead has trusted you with their personal information. Don't betray that trust by selling to them straight away!
Give them what they have requested, whether that be the download link to your PDF, or the link to watch your webinar, or the voucher code they can use in your store etc.
Your emails should be all about them. Thank them for trusting you, welcome them to your company, and make them feel at home. They've just walked into your virtual shop and have shaken your hand. Now sit them down with a coffee and warm them up.
Some platforms allow you to ask your lead to confirm their email address before this step, or even combine the action of clicking the link that you are using to deliver the PDF with confirming. (Infusionsoft allows you to do this)
In the third email – after you have provided more content and information, send them to an informational page (not a sales page as such) that seeds the idea of your low priced product, in this case, the sample box of chocolates.
Configure the link click goals
These goals are designed to move your contacts to the next step in the campaign when they click on the links within the preceding emails. Double click on the goals to select the links within your emails that you want to measure engagement against. Bear in mind that the link click goal will remove them from the sequence, so in our example, for the second link click goal, we're only using a link in email 3, so that they get all 3 emails.
Send your best engaged contacts to a sales campaign
In this sequence, we are applying a tag that will start off a campaign that will sell the sample box of chocolates. Only the best contacts will enter this campaign, as they will need to have clicked on the download/welcome email, and then clicked on the 3rd email in the engagement series to get to this point.
We will cover the next steps in the next blog post in this series – How to create a segmented sales campaign from your lead magnet follow up. We will show you hot to send your contacts to a sales campaign, and how to use the segmentation that you have created in this campaign to speak to your leads with content that they are interested in, and based on the content that they were browsing when they signed up.
How to measure the success of your campaign
In the top right of the campaign window, you have been using the 'Edit' page of the campaign.
If your campaign has been published and has had contacts enter the campaign, there will be some numbers here to look at!
Visit the Keap reporting video page here to see a tutorial on getting campaign statistics
Of course, there are many avenues for further automation that our chocolate shop could use. Some examples of this are below:
A newsletter. Our chocolate shop could ask people that come in to the shop to sign up for a newsletter that will update their customers on the latest chocolates, upcoming chocolate events in their town, monthly discounts, the science behind chocolate, the famous people in history around chocolate, which chocolates to pair with which wines, and much more.
Buckets! – If someone does not click on your initial welcome email and download their PDF, add a timer and a second email with a different and compelling subject line. Use the same for contacts that don't engage with your follow up emails
The thank you page is prime real estate – You can just use it to say thanks, but these are people that have gone the extra mile and requested information from you.

Things you can try on your landing page:

Direct people to share your exciting lead magnet on social media
Sell a low priced product as a one-time only deal (don't sell it to them later for the same price though, be honest!)
Direct people toward another valuable piece of content, like your blog page, or a Youtube video
Offer a promo code to be used on your website
Offer a consultation if you are selling a service
Survey your prospects for further interests, or maybe a quiz!

Measure what else your prospects engage with. Some platforms like Infusionsoft allows you to trigger automation when contacts in your CRM visit other pages on your website that have tracking code on them. If you have a highly engaged prospect reading a lot of your blogs, and then they visit your specific product purchase page, follow up with them automatically if they don't buy anything.
This trial includes the above campaign, and so much more marketing automation goodness.
Why Keap?
Organise your client's info
Close more leads
Automate daily work
Impress your clients
Personalise your engagement
Get paid
We encourage you to really explore the free trial so don't sign up the week before Christmas 🙂
Even if you aren't looking for a new platform, have a play with Keap's features – it may surprise you.
There is also a nifty catalogue to show you how to use Keap which you can find here.
Onboarding and instructions for using Keap:
http://onboarding.keap.com/index.html
If you need a ninja to guide you, we live and breathe Keap so reach out.