If you're new to marketing, the time is NOW. You want to fill your brain with insight from experts. You want to get ahead of the curve and fuel this career move, or career beginning – whatever stage you're at. Getting your nose into some marketing books is a surefire way to cram all of that knowledge into your mind.
In fact, the time is always now when it comes to reading. It's such a valuable tool to help you learn and develop your skills and understanding.
If I were you, I'd be reading about 2 books a week, gathering the knowledge, making great notes on it so your learnings are easy to refer back to. I know, that's a lot. Reading 2 books a week could be a challenge and a push of your motivation and dedication. I feel you.
There is huge benefit in all that reading, you'll be really sharpening your brain and learning learning learning.
Reading matters. 
Developing a strong reading habit is an effective way to be an effective marketer. Some of the most successful people have solid reading habits, and  it's time for you to mirror them.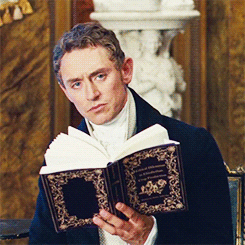 But which marketing books are the best ones to read if you're starting in marketing?
A quick search on the Amazon charts in September 2019 shows that these are the current front runners in 'marketing books' (I didn't include the 'sponsored' ones
) are as follows:
Now then, the reviews sound great for these 4, and Seth Godin's 'This is Marketing' is an awesome, awesome book. (Which didn't quite make my list, I prefer a different one of his) Those 'x for Dummies' books, I love the style of them, but I don't think it would cover enough insight into the nitty gritty, so I'm put off trying that one out. 'The Choice Factory' sounds great – it's in my shopping basket now, alongside 'The 15 Essential Marketing Masterclasses' maybe I'll check back in and tell you how I got on with those.
But Amazon bestsellers aside, here are my own personal picks of 4 of the best marketing books to read now.
Time to gather some serious knowledge to get on your way to being an effective marketer.
Let's do this. 
Seth Godin – All Marketers Are Liars: The Underground Classic That Explains How Marketing Really Works–And Why Authenticity Is the Best Marketing of All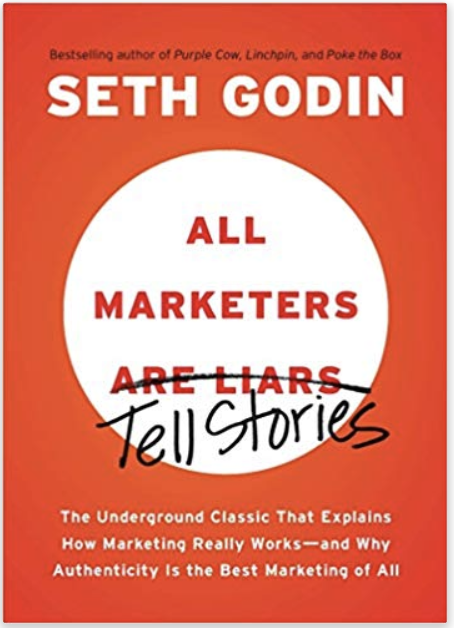 The guru!
He's such a great teacher.
So good in fact that he's chalked up 19 internationally bestselling books. His new book (in the Amazon list above) is grand, but 'All Marketers Are Liars' is still my favourite. It's a hugely relevant and rad resource for today's marketer.
Storytelling will help you cut through the non-stop noise and make an impact on your prospects.
But !Disclaimer!
Don't be tempted to tell porkies, be genuine!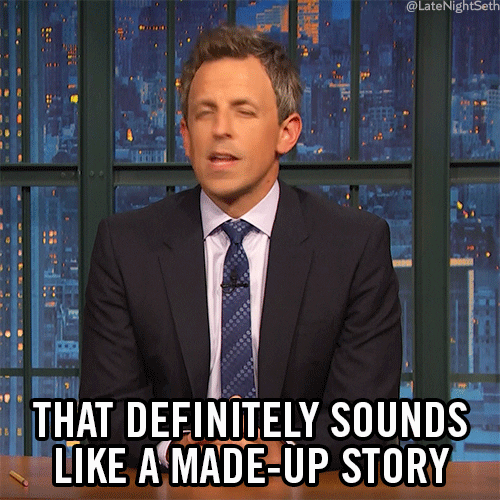 Here's some quotes I picked out from the book: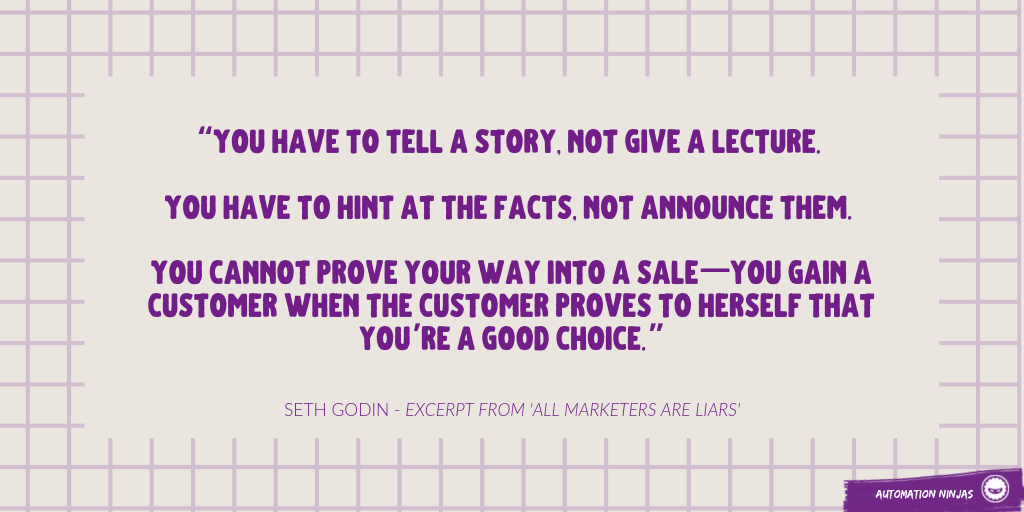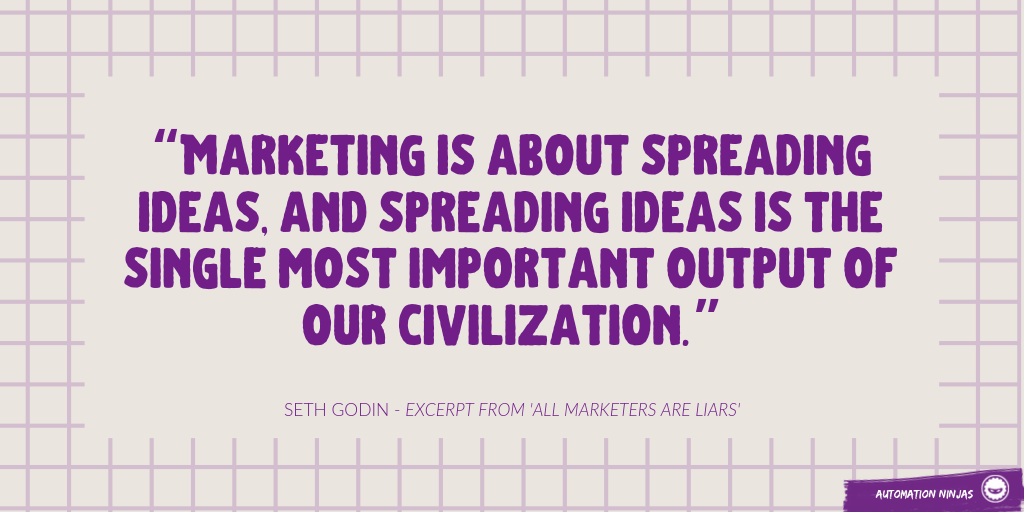 I recommend that you not only immediately get this book, but that you subscribe yourself to Seth's Blog – daily emails from the Marketing Master himself. Subscribe here. He shares succinct, solid insights.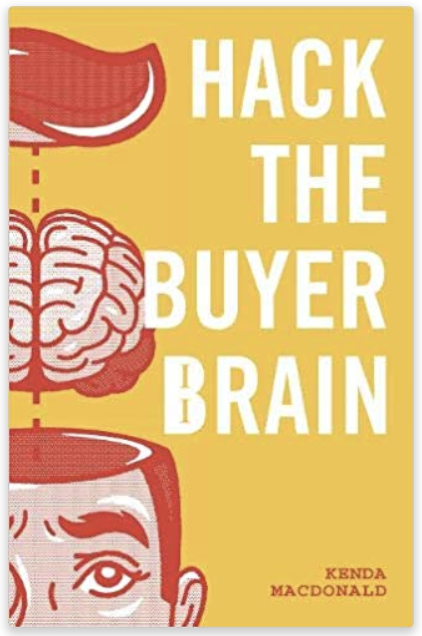 Yes. I know. She's my boss.
Nope, she hasn't told me to write this, nope, I'm not just saying it… THIS BOOK IS THE SHIZ. I only wish this book had been around when I was first starting out in the marketing sphere!
Why am I recommending the book?
Kenda is a marketing force to be reckoned with. She knows customer experiences and she knows how to design for great ones. The book gives real, tangible and detailed examples into designing experiences which turn prospects into raving fans.
There's tonnes of insight into behaviour – it's a deep dive into why consumers do what they do. It gets you thinking about the decisions we're making all the time, and how good marketing can positively impact decision making.
There's a lot of knowledge shared as to why we should all be creating and sharing valuable content too. Content is king, and always has been for Kenda, and for us Ninjas.
A few quotes from the book: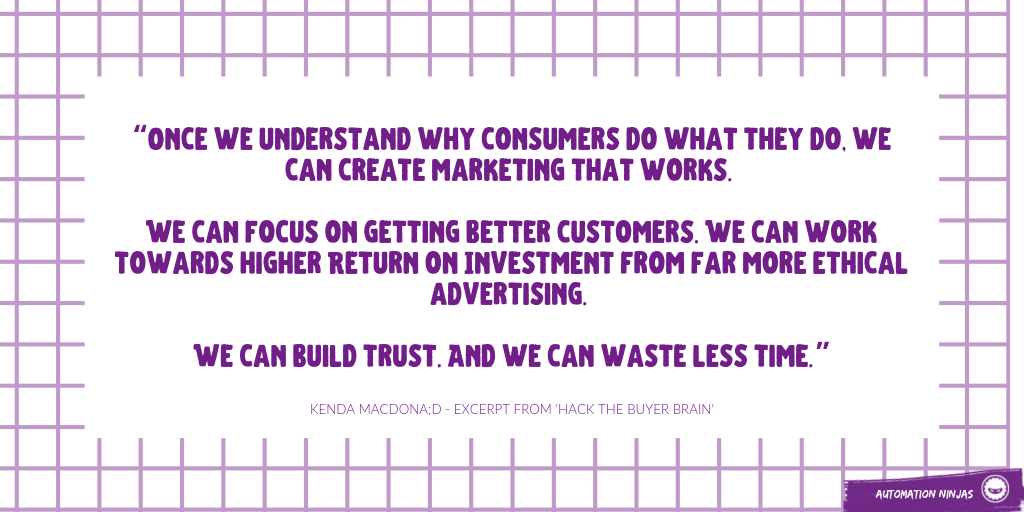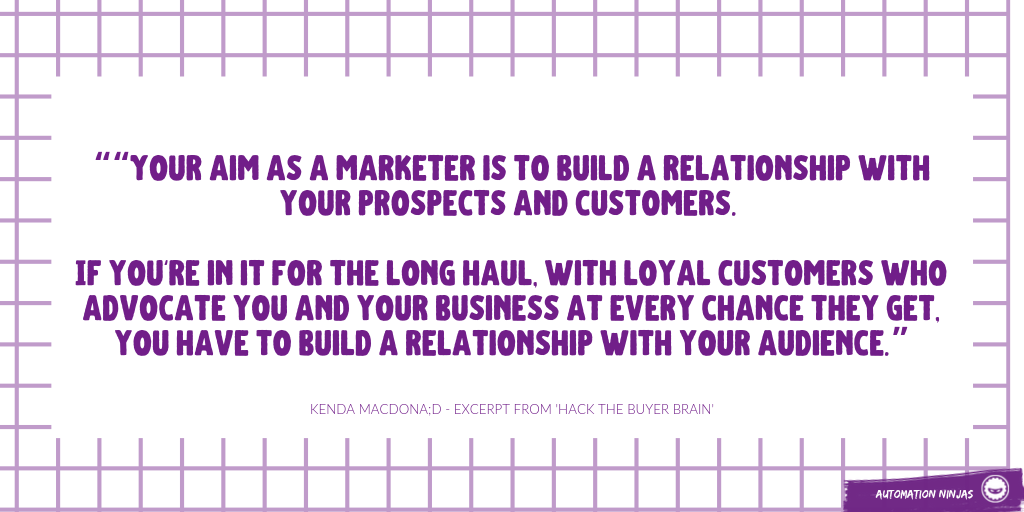 "Marketing needs to either: Deliver its message within seconds so it doesn't get filtered out by System 1 thinking (the brain's autopilot) or be so disruptive that System 2 (the pilot) has to take over."​
"You provide value, they exchange money for more value, and you build the relationship thus. If, at any point, the trust fails, the money will cease along with it. They will take their business elsewhere."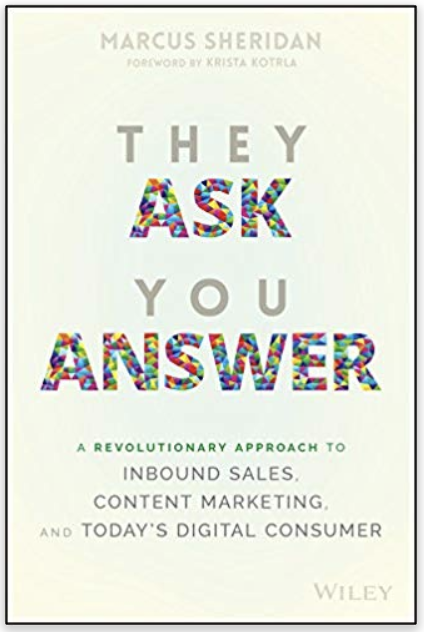 There are so many books out there on content marketing. Skip them and just pick this one. It'll motivate you to take action with its simple, direct advice.
The book talks about how you can build trust with your content, it encourages you to become the most trusted voice within your industry and get people flocking to your website to find out everything about x and y. (your specialism and everything which sits around it) And we're talking about not just flocking to consume the content, but signing up for things, converting.
They ask. You answer. Simple as.
Here's a really powerful activity I wanted to share from the book: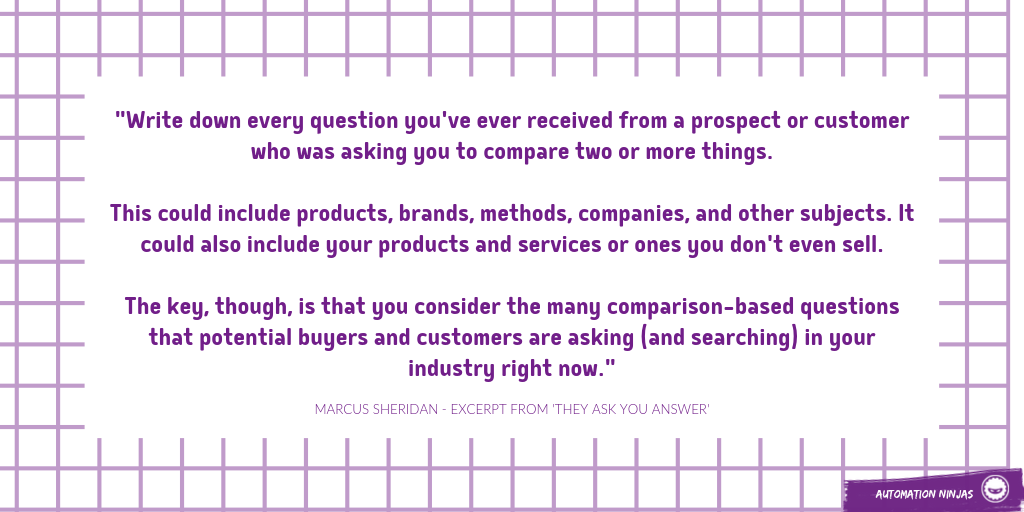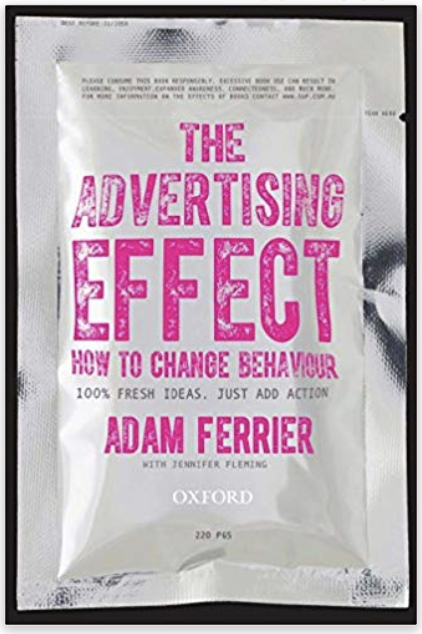 This book is more about behavioral science than marketing, but oh boy this book is so useful. As I read through, I was nodding away. It makes complete sense, it's easy to digest and it REALLY gets you thinking.
Although this book is from 2014, it still feels like fresh inspiration as to how to go about behaviour change.
And the book doesn't just talk about how marketing could be improved from the angle of inciting behaviour change, it puts lots of the strategies into the context of real campaigns, which I LOVE. Don't just tell me how to do the thing, show me how to execute the thing!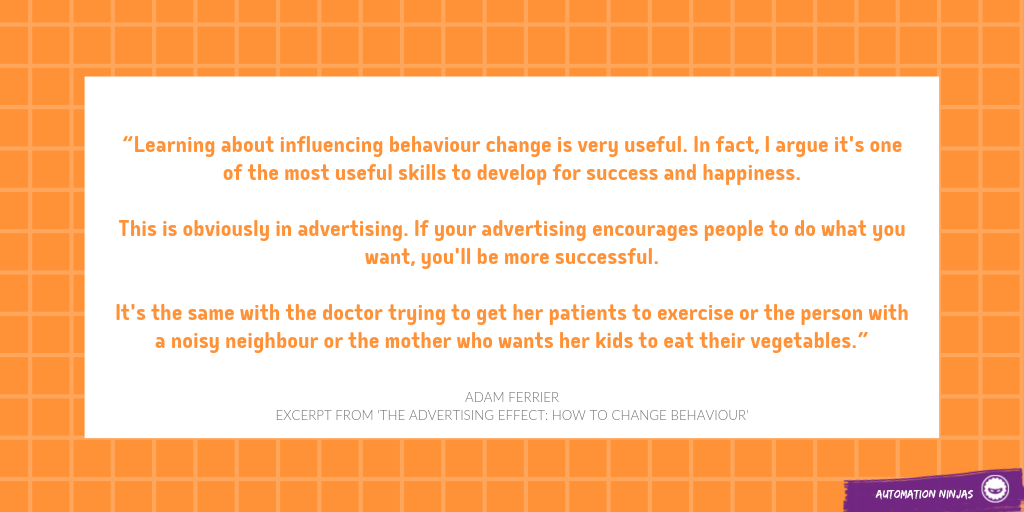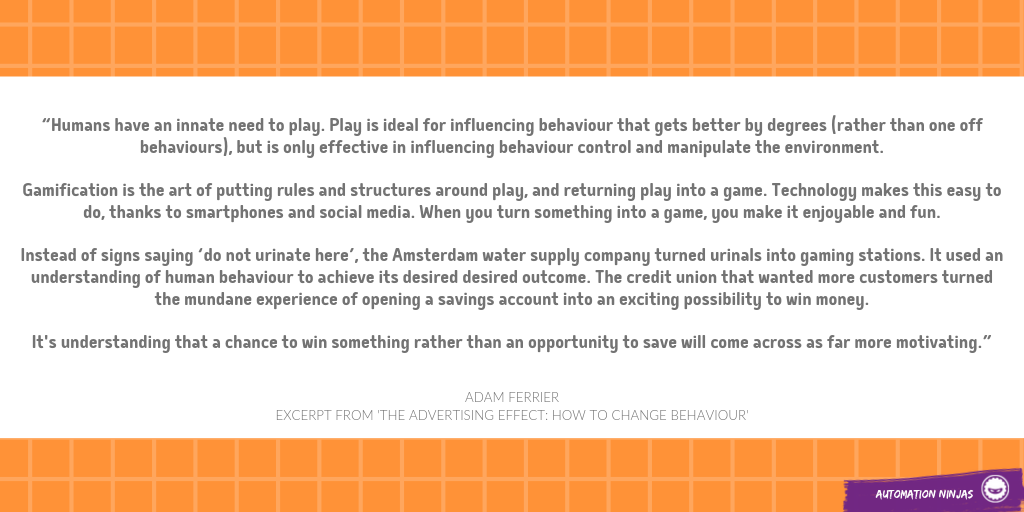 Wherever you're at in the marketing world, it's obvious – you will be more effective and better at what you do by researching and growing your knowledge base. Start a reading habit now, set a goal and stick to it.
Be your own disciple
I remember years ago when I learnt that the root of the word "discipline" is "disciple". When you think of discipline as being a disciple of yourself, it feels pretty motivating. When you are self-disciplined, you have decided to become your own disciple.
If you're considering or starting a career change, you need to be self-disciplined, and keeping your motivation topped up is part of that.
So! Two more books for you – not related to marketing, but which will really help you to keep on track with learning to be a better marketer…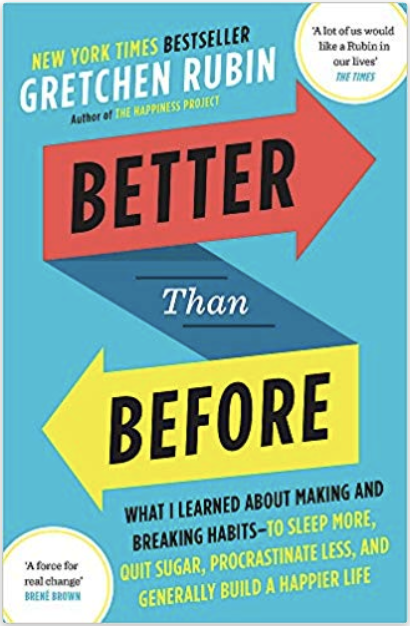 This book is a huge motivational tool for me. It has tons of prompts for you to really look at how you spend your time and the habits you currently have, versus the things you really value and the habits that would really help uphold and support them.
It's all about mastering the habits of our everyday lives, which I think is an excellent, lifelong mission to be on.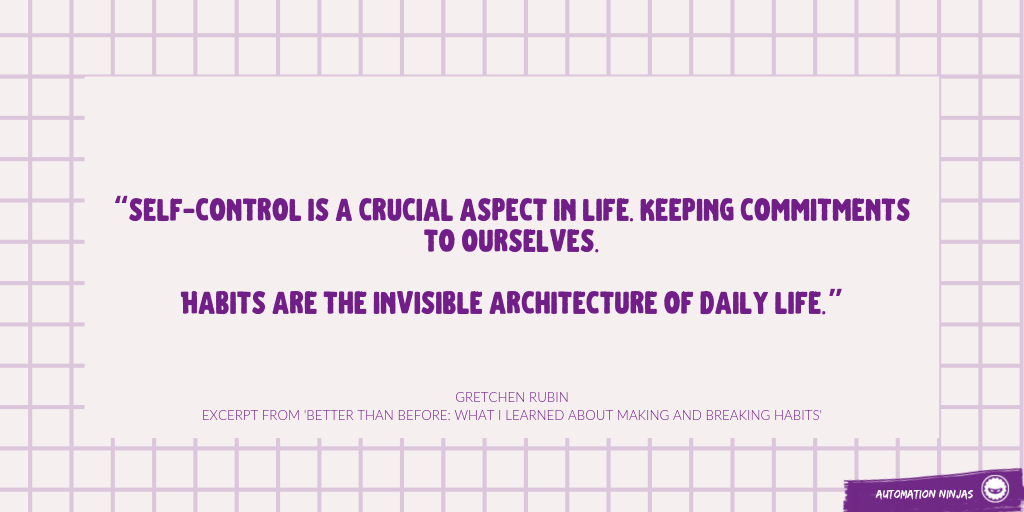 This book is all about the nitty gritty of the everyday, how to monitor yourself and track your goals, and how to truly galvanise your own self control.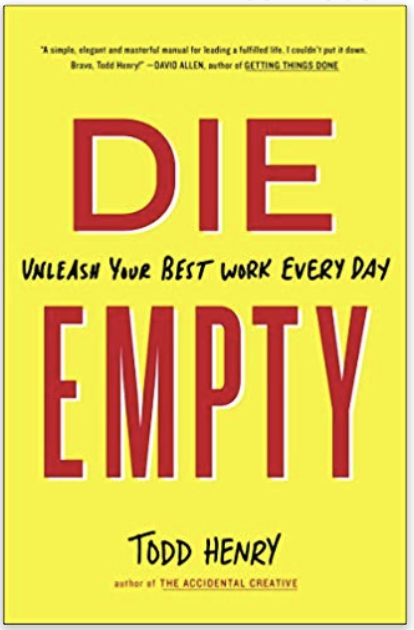 I love this guy. His 'The Accidental Creative' podcast is up there on my podcast regulars list. Coming from a creative background, and being the Head of Creative here at Automation Ninjas, I work hard to keep creativity a big part of my life. This book encouraged me to strive to be focused and action orientated. Here's a couple of quotes: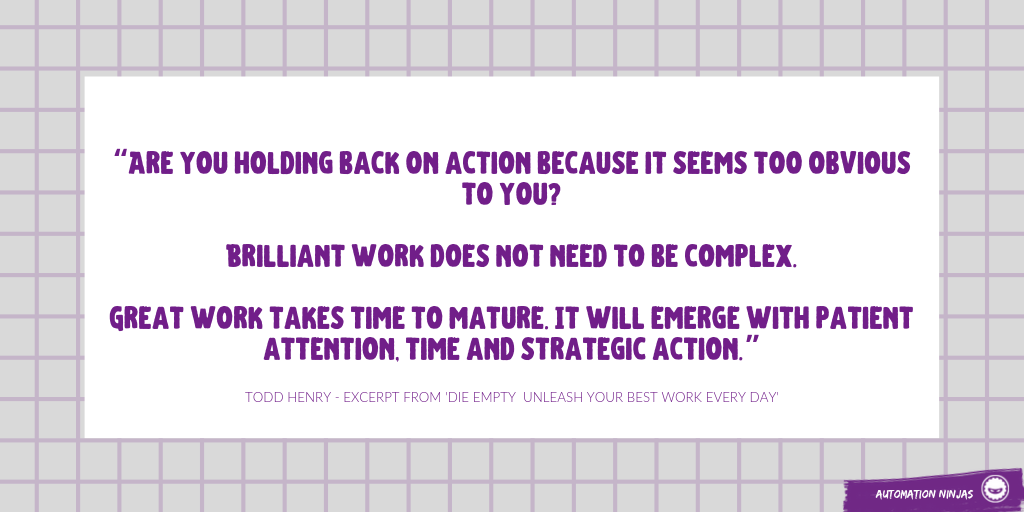 "The seeds of tomorrow's brilliance are planted in the sale of today's activity."
"The love of comfort is frequently the enemy of greatness. The key to overcoming the ill effects of a love of comfort is commitment to continual growth and skill development."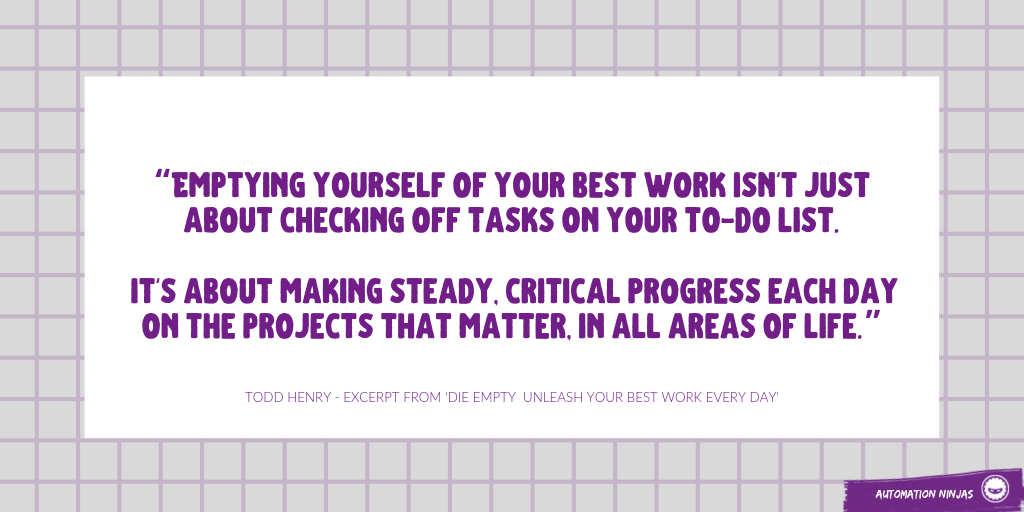 "Focus on tasks: the nitty gritty of the day. Engage with urgency and diligence on tasks. Don't turn your task list into a wish list"
I hope I've inspired you to pick up a new book? Share any books which are at the top of your list for marketing or motivation in the comments. I'm all ears!